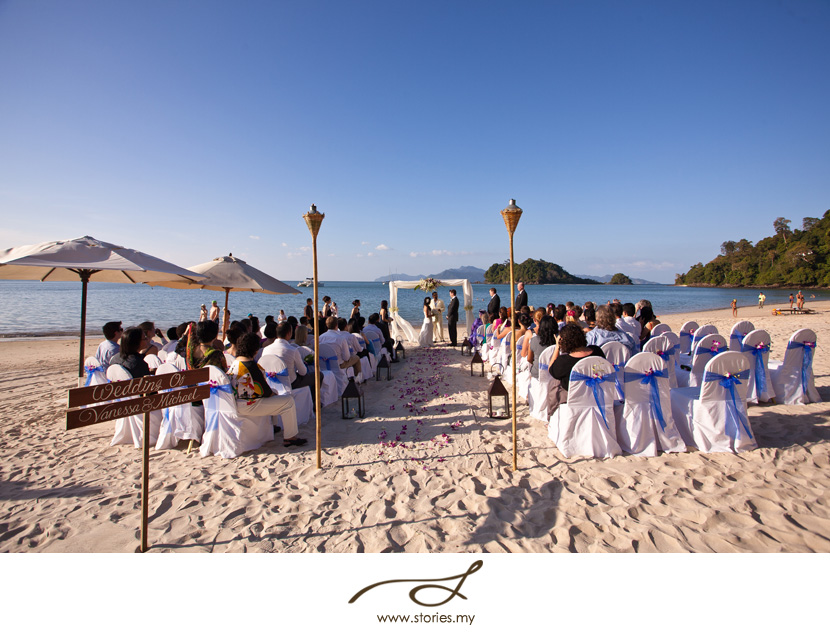 I've said it countless times before, and I'll say it again, I simply ADORE beach and garden weddings. Despite the fact that tropical Malaysia is rather hot and humid, the whole atmosphere during a beach wedding is completely relaxed and laidback. There were days when I waltzed up to a shoot in flip flops or barefooted! Vanessa and Michael's wedding was held at the gorgeous Andaman, Langkawi. White sandy beaches, blue skies and seas greeted us that day as everyone bustled around in preparation for the wedding.
Please refer here for more photo's of the wedding..
AL :-
I must say Langkawi is an amazing place to hold a wedding reception. Great beach, nice weather, great food & the best of all a reception you & your guest will never forget.. Thanks to Stories.my for sharing.. :) .. I love the pictures..