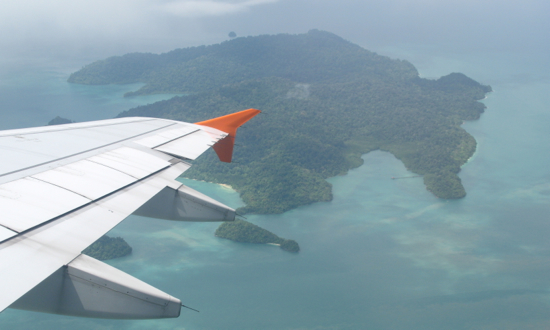 The Malaysian government's announcement last week of a
420 million ringgit
plan to boost tourism in
Langkawi
sent a huge shiver down my spine. The last thing this beautiful island needs is more visitors; most of its best beaches are already either over-developed, or the private property of exclusive resorts.
What Langkawi (and indeed Malaysia as a whole) needs is not more tourism, but better tourism. Most crucially it needs to reduce the environmental impact of existing visitors before trying to attract new ones. The government may be making the right noises about using its five-year Langkawi plan to encourage
ecotourism
, but past behaviour would suggest this should be taken with a huge pinch of salt.
More here..
AL :-
I more or less agree with the writer. However, just give a chance to the government effort towards eco-tourism. What we need to do is to voice out our opinion on how to make Langkawi more sustainable despite the thousands of tourist flocking in. Make thailand & bali as example..
Let make it right make it green..
Please email me if you need any info with regards to your travel to Langkawi & also if you need any advertising enquiry. ( anaklangkawi@gmail.com )