Lauraine Jacobs is lucky enough to get advice from chef Rick Stein – in Auckland next week for Taste NZ – about which Malaysian foodie haunts to check out.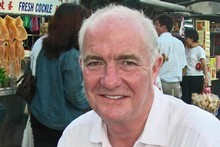 Rick Stein is a traveller. Through his innumerable TV shows I know he gets to eat in fascinating destinations. So when I heard his favourite place to stay was
Bon Ton
, a tiny resort on the island of Langkawi, in northern Malaysia, I had no hesitation in packing my bags to check it out. But first, I had to talk to him to get the low-down on my destination and find out what I should be eating.
AL :-
Great to see good review about food in Langkawi & Malaysia as a whole..
Please email me if you need any info with regards to your travel to Langkawi & also if you need any advertising enquiry. ( anaklangkawi@gmail.com )